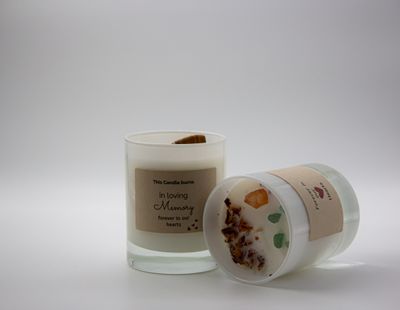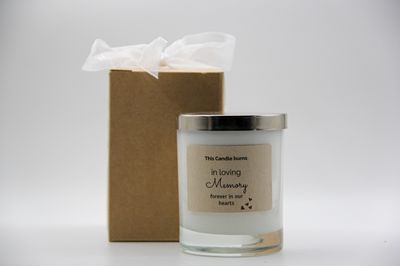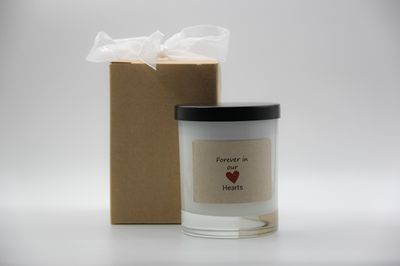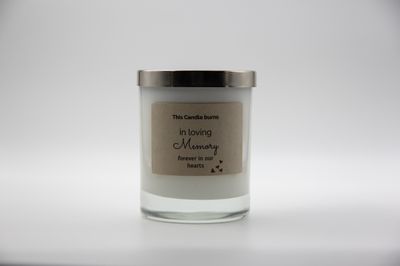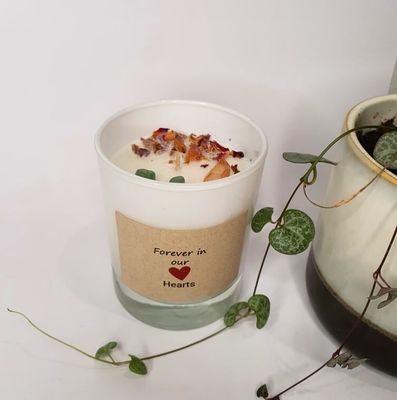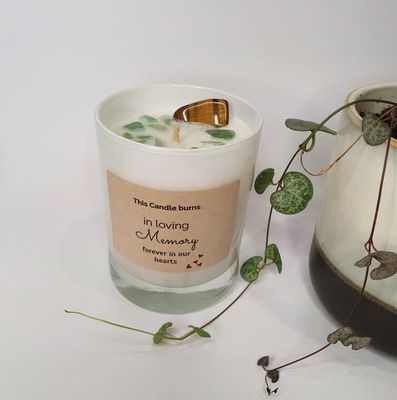 Classic - "In Memory" Crystal and Botanical Candle
Memorial Range
$35.00
Our "In Memory" in our Classic range with our Native NZ Fragrance, to bring the earthy scents of nature or Angel Wings giving subtle scents.
1. In Loving Memory with Tangerine quartz and Aventurine Crystals
2. We light this candle in loving memory of you forever in our hearts with Tigers Eye and Aventurine Crystals.
The Classic candle jar is a durable tumbler. It is available in either gloss black or white. The non-toxic paint used is oven baked into the tumbler for a super tough finish. Be sure to select a fragrance (from our drop-down list) to match your purchase and personality.
For a personalised message please add this at checkout.

Wicks are 100% natural. They are Zinc and Lead free.
Wax Weight: 170 grams
Burn Time: up to 48 hours
Dimensions: Height 89 mm, Diameter 77mm
Ingredients: Coconut Wax, Cotton Wicks, Fragrance Oils
SKU: 10078