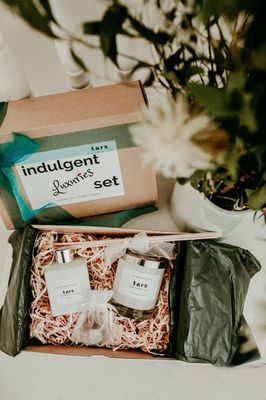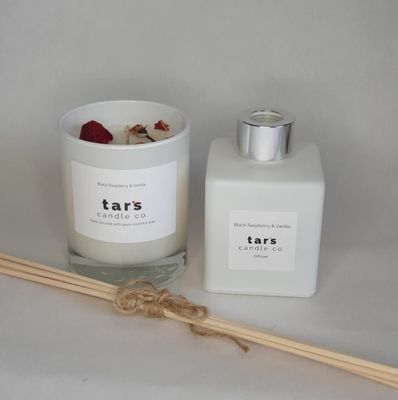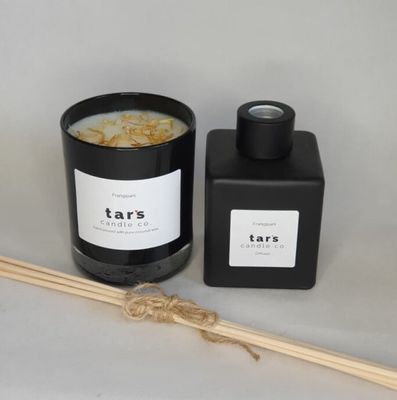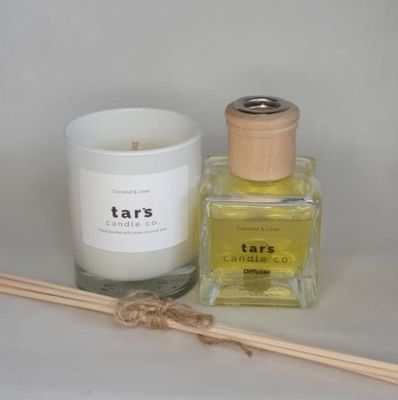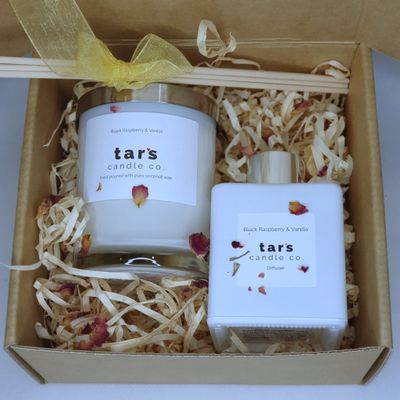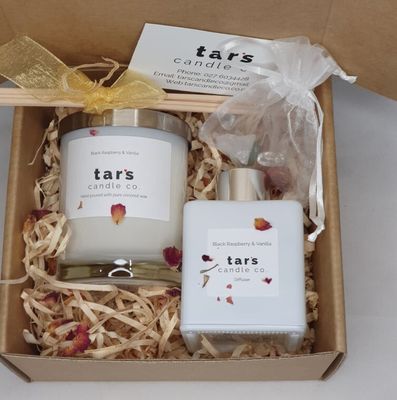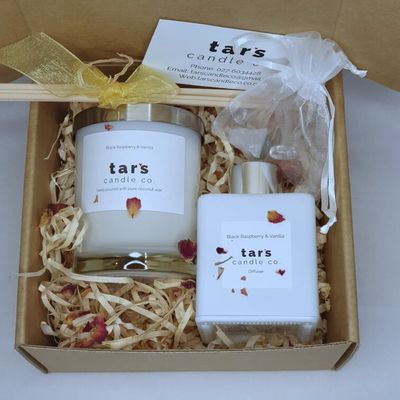 Indulgent Luxuries Set
Classic Candle & Large diffuser set
$58.00
Our gorgeous Gift box sets are a great way to have a touch of fragrance throughout your home.
* Classic Candle 170gms
* Diffuser 100mls with reed sticks
* Pack of crystals - Clear Quartz- Jasper - Aventurine - Rose Quartz
We use boxes that can be reused or recycled and eco friendly wood wool.
Clear Quartz- "It is the stone of Power and Energy" It is a crystal to work on any condition, the most versatile Healing stone. For, "Protecting against negative thoughts and emotions". Clear Quartz crystal supports you in creating a vision of your life that is unique to you.
Aventurine - Is the stone of "Luck", a crystal that brings luck and prosperity. Helps to calm negative situations and promotes "Harmony and Balance". Reinforces leadership qualities, promotes compassion and empathy. Encourages perseverance.
Rose Quartz Is the stone of "Love and Friendship" No matter how you use it, the Rose Quartz crystal meaning is associated with love and happiness. The most popular and powerful uses for a Rose Quartz crystal are for attracting love and partnership. Going beyond romantic love, the Rose Quartz crystal stone meaning is also strongly linked with compassion and unconditional love, making it a powerful stone for deepening relationships of any kind.
Jasper Is the stone of "Inspiration" a crystal that inspires positive and joyful feelings. A take action stone, giving you the motivation and inspiration to help make your dreams come true.
For further information on the crystals we use please use the following link.
SKU: 10096-1