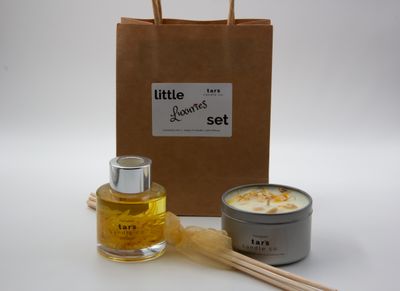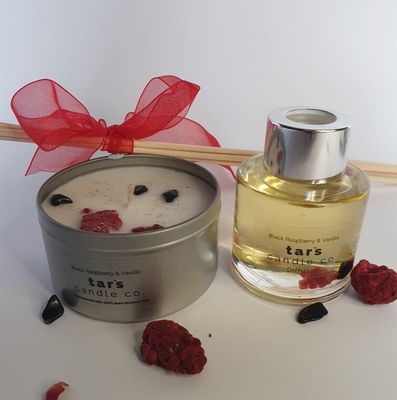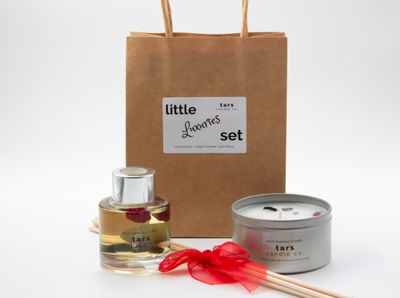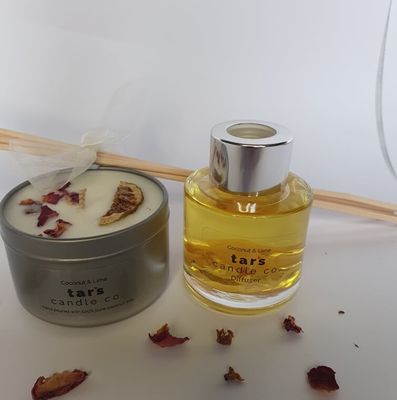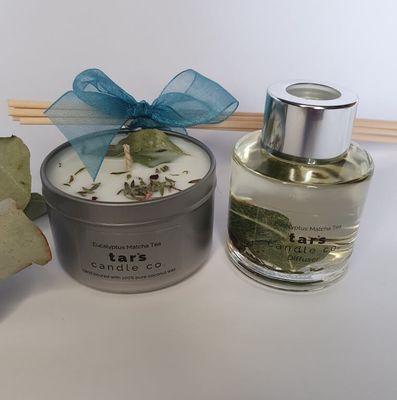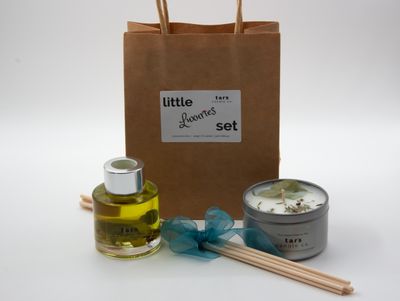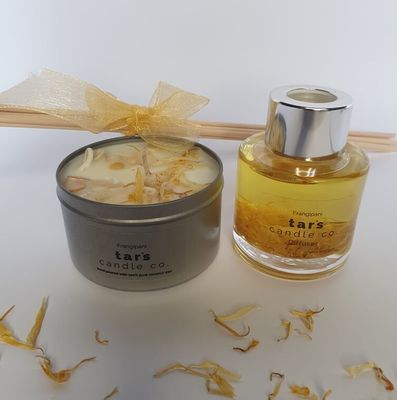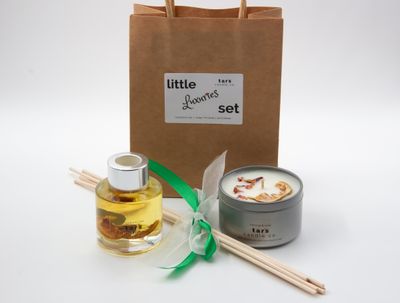 Little Luxuries Gift Set
Mini Diffuser & Medium Tin Candle set
$29.50
Our Little Luxuries gift sets include 50ml diffuser with reed sticks and 100gm Tin Candle with botanicals. A perfect set for yourself or a special gift.
Featuring a mini 50ml diffuser which will give you up to 6 weeks of beautiful aroma, and a 100gms tin candle with infused botanicals, the Little Luxuries giftset is the perfect way enjoy good quality scents for your home or office.
NOTE: diffuser jar may vary due to sourcing. If we have to change the diffuser jar we will send you a photo of the replacement.
Choose from three scent combinations;
Black Raspberry & Vanilla
Coconut & Lime
Eucalyptus Matcha Tea.
Frangipani
"Your love burns brighter than any flame."
Eucalyptus Matcha Tea
This fragrance is a stunning new fresh fragrance that combines eucalyptus, green tea and bergamot, this combination is popular for those who enjoy more subtle scents.
Black Raspberry and Vanilla
Another favourite is sweet smell of Blackberries, Raspberries, and creamy vanilla a touch of desert in the air with this candle
Coconut & Lime
Best seller our creamy coconut with a zesty fresh lime scent to invigorate your senses, close your eyes and let this scent take you back to summer days
SKU: 10000-2